As part of Alpna's birthday activities, we spent the day at the
Norton Simon Museum
. This is quite possibly my favorite museum in L.A.! Well, it's actually in Pasadena, but only about a 10 minute drive from our house.
Woman with a Lute by
Johannes Vermeer
was
on loan from the Met
. I felt so incredibly lucky to have caught it before it left. The Met did not allow photos of the painting so here's one from the Met website: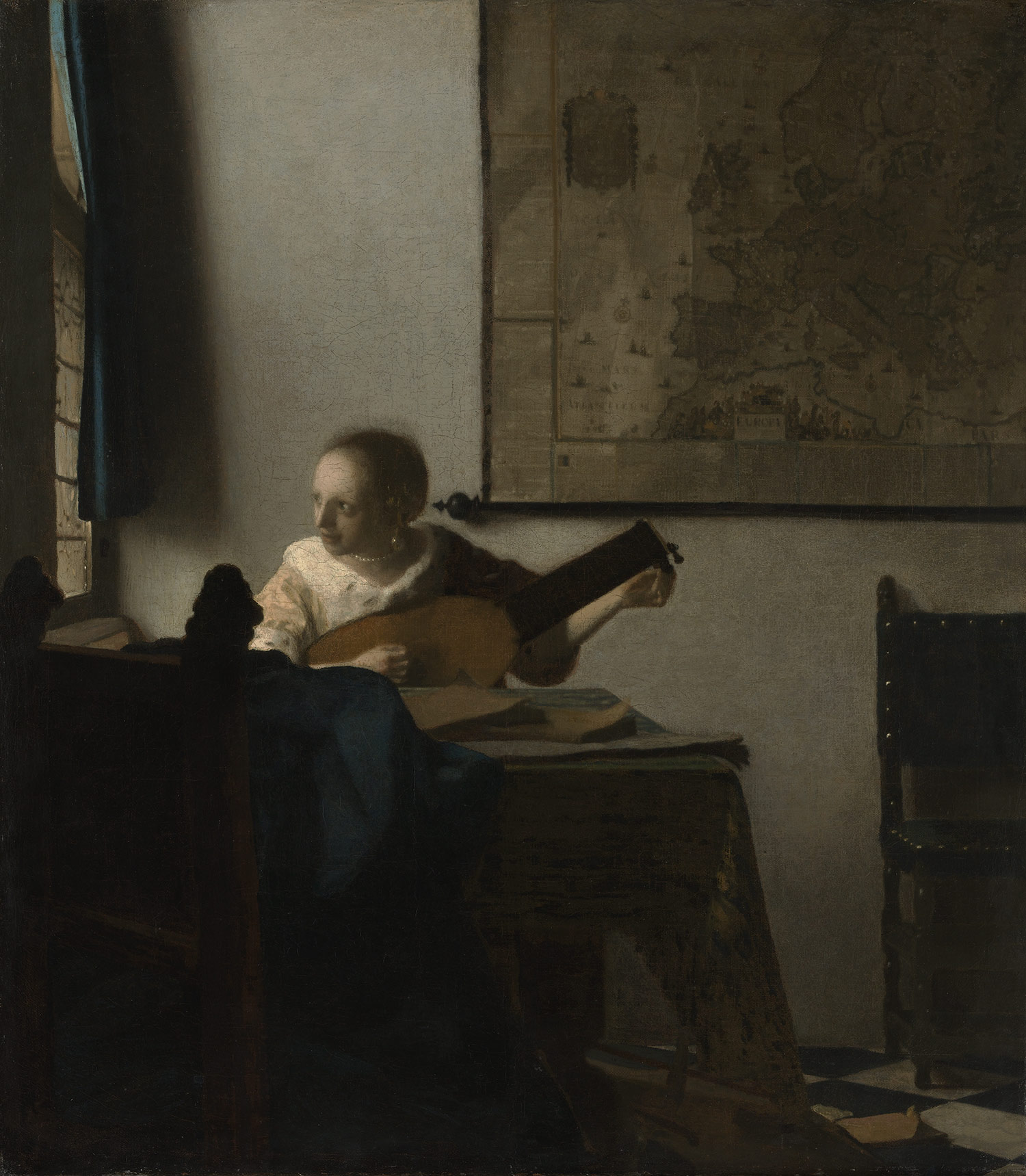 This is the first time I've seen a Vermeer in person (that I remember). I was mesmerized. The longer I looked, the longer I wanted to keep looking. The experience was like gazing into a memory.
You better believe I returned to this one several times before we left the museum.
I was grateful that we were allowed to snap photos of everything else.
Ocean Park Series #8 by
John Altoon
I was quite taken with the Altoon as well. I visited it almost as many times as I visited the Vermeer. :) It helped that I recognized his name and
Ferus Gallery
from
The Cool School
, a documentary on the gallery's impact on the burgeoning L.A. art scene between 1957 and 1966.
These next few are for Nora:
Tall Figure IV by Alberto Giacometti
Portrait of the Artist's Wife, Jeanne Hebuterne by Amedeo Modigliani
The Mulberry Tree by Vincent van Gogh (behind Sergio's head)
This is thought to be the artist's final painting.
The sculpture garden is lush, lovely and filled with
Henry Moore
. We rested at the cafe before continuing the wonderful afternoon.
Happy Birthday Alpna! Thank you Hitesh for organizing!
P.S. This is not the
first time
I've referenced the artist on this blog. New obsession?